On Thursday, October 12th, our monthly praise assembly recognized students who had performed well over the month of September. These praise assemblies give us the chance to celebrate the progress and achievements of our students. Awards included the merit winners for each of the four Houses, the Learner Profile of the month award and School Captains award. Individual teachers also recognised specific students, by completing positive referrals. Our merit winners for August were:
 1. Earth – Oscar Ouyang
2. Water – David Jo
3. Fire – Kiki Yu
4. Wind – Marcelo Benachio da Rosa
Congratulations to David Jo, who was the overall winner for the highest number of merits in Secondary; This is his 2nd month in a row to win highest number of merit points in Water House. Well done to David!
Our Learner Profile (Inquirer) winner for was:
 1. DP – Linda Zeng in year 11
 2. MYP – Star Lee in year 10
Our Captain awards were picked out by our School Captains and this is a new initiative this year:
Service: Sella Mo & Erin Lee in year 12
Sports: Sara Li in year 12
Arts: Kiki Yu in year 12
Star of the month: Mr. Jon DenHartigh
•       During the assembly, we also gave positive recognition to the work of some of our students,
•        Helena – Excellent questions and thinking about how rockets work  – Mr. Abbas
•       Megan, Helen, Henry – They have asked excellent questions in class and really want to understand the material at a deep level – Mr. Abbas
•        Helen, Henry, Star, Jessica – Excellent work in class and extremely impressive work ethic – Mr. Abbas
•       Patrick – Patrick is extremely knowledgeable and asks questions that show the understandings of a level equatable to a DP Chemistry student – Mr. Abbas
•       Anni – Anni is doing an amazing job at directing the house performance. She is investing her time and patience to have the whole class ready for the art festival as well as working hard on academics. Ms. Douville
•       Jessica thoroughly researched how rockets work and was able to share her information with her group and class.  – Mr. Abbas
•       Keff – Massive improvements and excellent work. – Mr. Abbas
•       Lucy – Lucy has worked very hard throughout this semester and produced the best work she could, even when she found communication difficult. Massive improvements and excellent work.  – Mr. Abbas
•       Anna – Great work this term Anna! You always meet deadlines and work very hard in class. I'm very proud of the progress you have made! – Ms. Doyle
•       Hosung – Massive improvements and excellent work – Mr. Abbas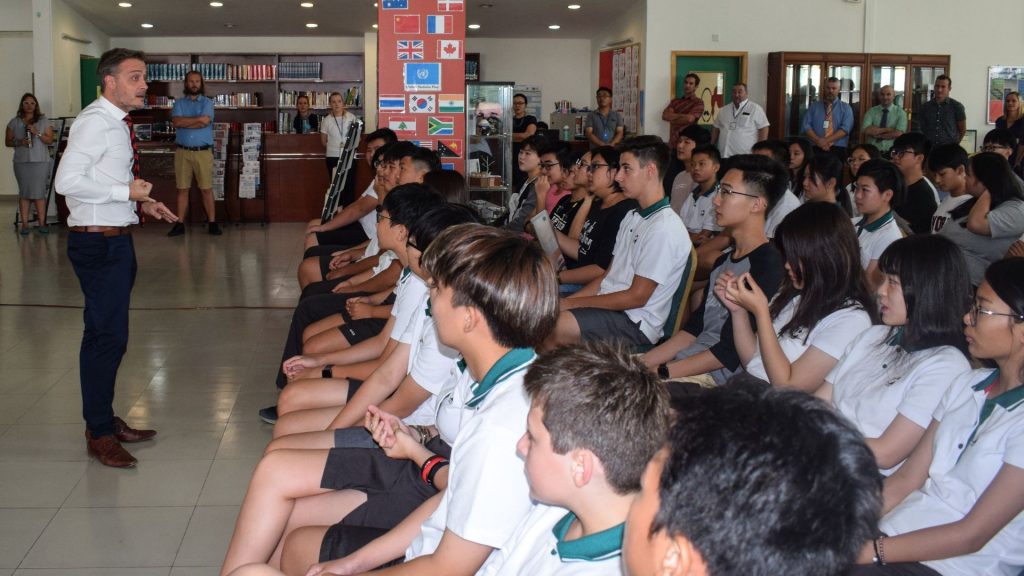 Well done to all!