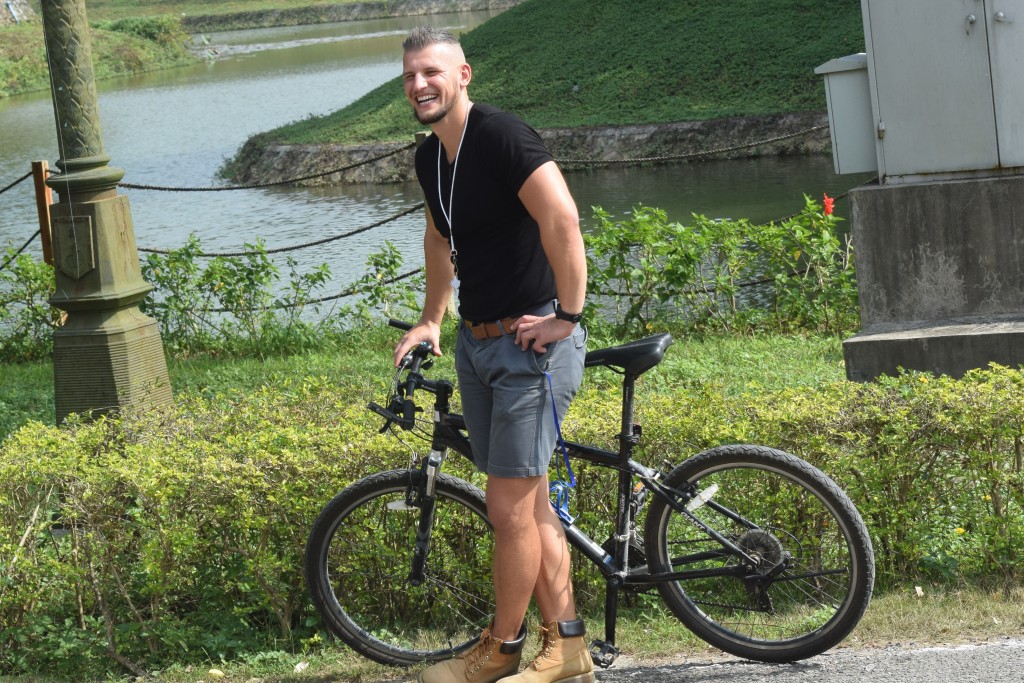 by Megan Tian
Teachers are usually strict, serious, mad, and scary. However, Mr.Koops is the exception. He is the giant at Utahloy International school Zeng Cheng, and the PE teacher.
Mr.Koops had his first job at fourteen, he had to help his uncle in the market shop. He had a few more jobs after university and chose the sport option for physical activities. He explained that he had a PE teacher in school that was impressive, " I wanted to be someone like him. I like sports, I like teaching sports, and sports is my passion". IN the past, Mr.Koops had taught in a few countries.   He spent most of the time teaching in Holland; but before that, he worked at a little island  which is also in Holland.
Then UISZ offered him a job in China, so he went, and thought he would give it a try. 
"The culture was different, the language and how people do things are very different." Mr. Koops explained. 
He said when he needs to say something in China,  he has to say things a few times until the person listens; but in the western countries once or twice is enough.
Maybe it is the language barrier.